After a point of time, every woman goes through menopause. This is a biological process that marks the end of your fertile years. You can consider your menopause to be official right after you complete a year since you've had your last menstrual cycle. As every woman's body works differently, there is no specific timeline for menopause.
On a general note, however, your menopause can happen anytime between your 40s and 50s.  For most women, menopause marks one of the biggest transitions in their lives. This is the time, when you go through hormonal changes which are best perceived with mood swings, hot flashes,a sudden increase in weight, dryness around the vagina and many other symptoms. Owing to these mental and physical changes, this very process of transition seems to be incredibly challenging and difficult. And this perhaps the reason why you need to read the right books.
No matter wherever you are in the journey of menopause, these menopause books are going to provide you the necessary insights, information and advice about staying healthy and embracing this new phase of your life.
Wisdom of Menopause- Christiane Northrup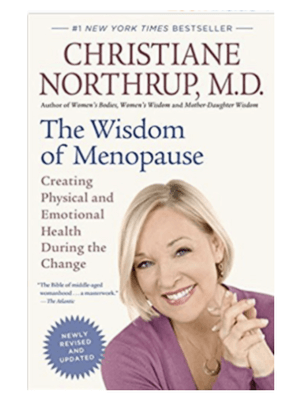 This is an excellent book on menopause that explores the phase from a medical and female perspective. It is educative, insightful and extremely fresh in terms of ideas. In this book, Northrup addresses issues related to mammograms, memory, mood swings, hormonal changes, weight control, woman's health, sleep and sex. She busts some age-old myths and introduces you to the valuable realities. (1)
 What your Doctor may not tell you about Menopause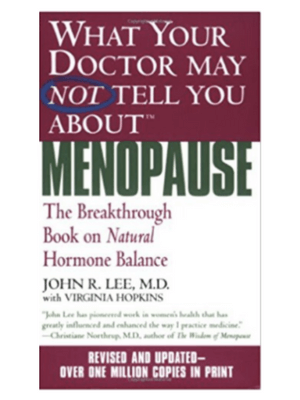 First published in 1996, this book lives up to its title in informing you about the valuable insights that your doctor might not always share with you. It primarily focuses on hormone therapy while offering some natural solutions that'll help you in balancing your hormones. The updated version includes recent information (on menopause) based on our current knowledge. (2)
 Age of Miracles- Marianne Williamson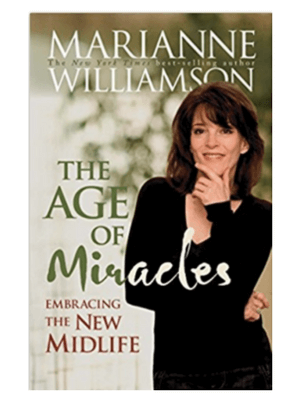 Age of Miracles is an extremely insightful book on menopause, where author and lecturer Williamson, asserts that our ability of rethinking our lives in this new phase is probably the biggest power to change it. This book tries to change our common notions of middle age and frames this transition in a positive light. (3)
Change your Menopause- Wulf H. Utian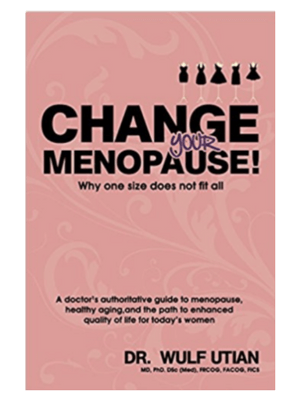 In this book, researcher and scientist Utian discusses the relevance of a healthy lifestyle, and how exactly the process of menopause is different for different women. In addition to this, it also comes with some useful guidelines that help you in battling this difficult phase of your life. (4)
New Menopausal Years- Susun S. Weed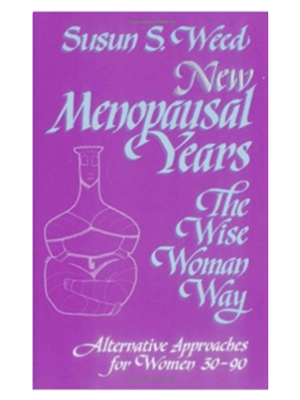 If you vouch by natural herbal therapies, this is one book that you need to get. Not only does it include some of the best, comprehensive natural remedies, but it also focuses on those remedies that use common herbs for fostering better heart and bone health. (5)
Our bodies, ourselves;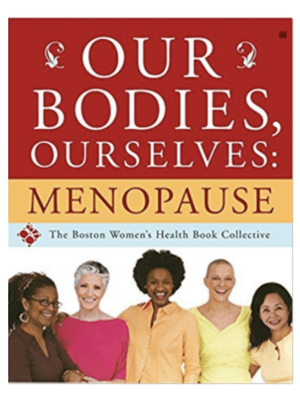 This book helps you in understanding the science of menopause while also letting you connect and learn from women who are going through the same phase. It provides relevant information and dispels the common myths on menopause. Interestingly, it also includes stories from women about their personal experiences on the transition. (6)
The Hot Topic- Christia D'Souza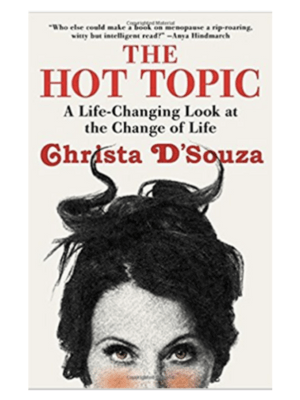 This book is designed for the modern woman, who is looking to handle this new transition with style. Unlike any other journal, it provides comprehensive descriptions on HRT along with some incredibly useful guidelines on staying stylish and presentable during your menopause. (7)
 Mayo Clinic; The Menopause Solution- Stephanie Faubion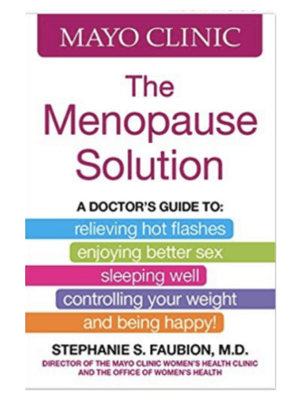 Leading healthcare professional Faubion addresses some common myths and questions about menopause in this highly insightful book. Mayo Clinic' advocates healthy lifestyle changes while also elucidating on some useful treatment options for the symptoms of menopause. (8)
Menopause Makeover- Staness Jonekos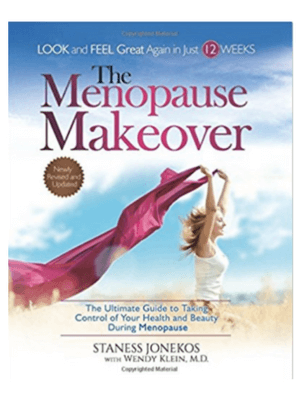 Going through your menopause doesn't really mean that you've got to stop looking attractive ,and this is exactly what Jonekos espouses in her award winning book. This book gives you some incredible guidelines on staying fit, maintaining a proper diet and dealing with your loss of libido during menopause. (9)
Menopause Sucks- Joanne Kimes and Elaine Ambrose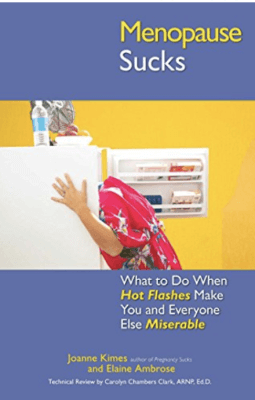 Unlike any other book on menopause, this journal comes with a comedic take while giving you a refreshing break from the seriousness with which this phase is perceived. It teaches you to accept your change in a fun and natural way. (10)
Sources
 https://www.drnorthrup.com/wisdom-of- menopause/
 https://www.johnleemd.com/doctor-may- not-tell- menopause.html
http://www.theageofmiraclesbook.com/
http://www.utianllc.com/utianpress/change-your- menopause-why- one-size- does-not- fit-

all-updated- and-fully- revised-2nd- edition-publication- date-january- 8-2016/

 http://www.herbalmedicinehealing.com/store/item_view.php?id=1000021

http://www.simonandschuster.co.uk/books/Our-Bodies- Ourselves-Menopause/Boston-

Womens-Health- Book-Collective/9781439103432

https://mysecondspring.ie/blog/the-hot- topic-how- a-vogue- editor-does- menopause
https://www.target.com/p/mayo-clinic- the-menopause- solution-a- doctor-s- guide-to-

relieving-hot- flashes-enjoying- better-sex/- /A-50464710

http://www.menopausemakeover.com/
http://www.simonandschuster.co.uk/books/Menopause-Sucks/Joanne-

Kimes/Sucks/9781440515040