When you're being assaulted by the many symptoms of menopause, you're highly likely to experience hot flashes at bedtime resulting in night sweats. This is largely your body's reaction to hormonal changes and up to 75% of menopausal women run up against this issue.       (1)
We'll look today at what brings about night sweats during menopause and what you can do to alleviate things, starting with the right bedding for the job.
First, though, what are night sweats exactly?
What Are Night Sweats?
If you find yourself repeatedly waking up with your clothes stuck to your body and the bedding rumpled and wet through, you could be suffering from night sweats.    (2)
Of the wide range of menopause symptoms, hot flashes can strike at any time. Over two-thirds of all women experience hot flashes and when they take place at night, sweating is the inevitable result.        (3)
We'll look now at what factors can bring about night sweats in general before drilling down on the reason why you tend to sweat more at night during your menopausal years.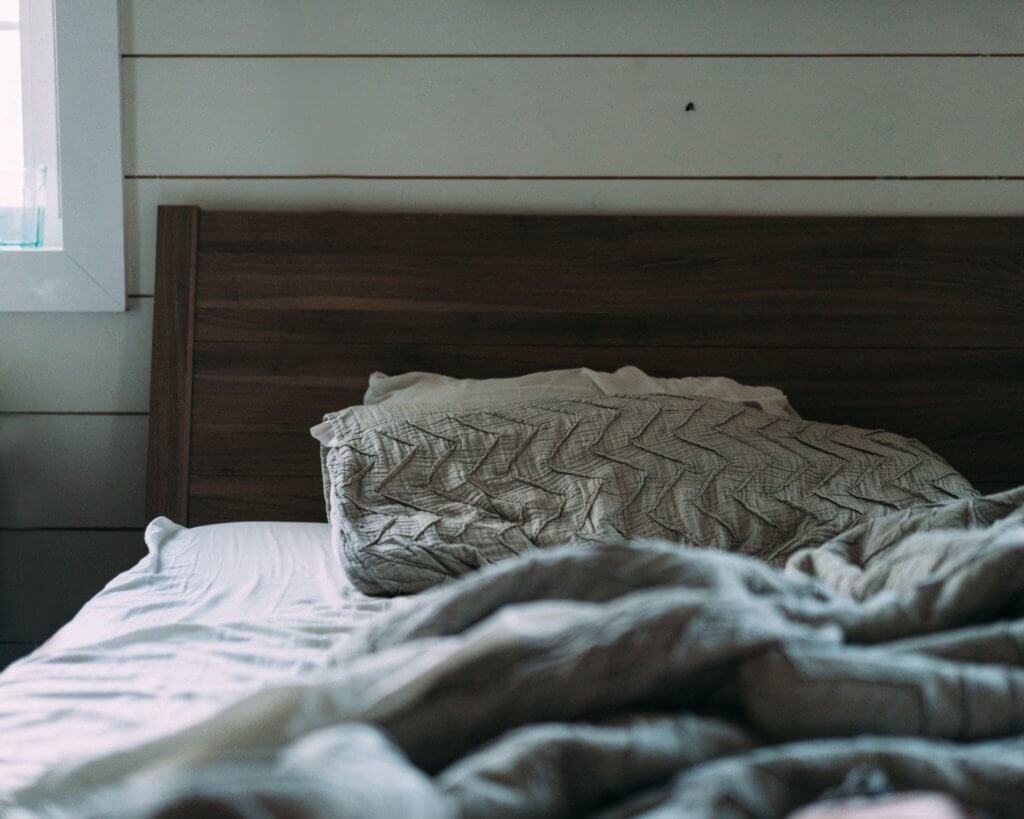 Causes of Night Sweats
Some causes of night sweats can be pretty easily remedied while others are more troublesome.
Aside from night sweats from hot flashes, which we'll examine below, there are multiple reasons you might be overheating at night…
Bed sheets: The quality of your bedding is instrumental in regulating your temperature as you sleep. Check out our list below of 10 of the very best sheets for night sweats
Medication: From antidepressants through to diabetic medication and hormone therapy, certain prescription meds can cause night sweats.       (4)
Sleep disorders: If you have sleep apnea or any other niggling sleep disorder, you might well find yourself getting hot and bothered during the night.
Alcohol or Caffeine: These both cause interrupted sleep and subsequent sweating so it's well worth addressing your consumption if you indulge in a drink or cigarette and you're feeling too hot when you sleep.    (5)
Stress: If you are stressed, your body produces more sweat. Stress and anxiety can also cause you to spend too long mulling over your problems instead of falling asleep. The more agitated you become, the more likely you are to end up sweating instead of sleeping soundly.       (6)
Menopause and Night Sweats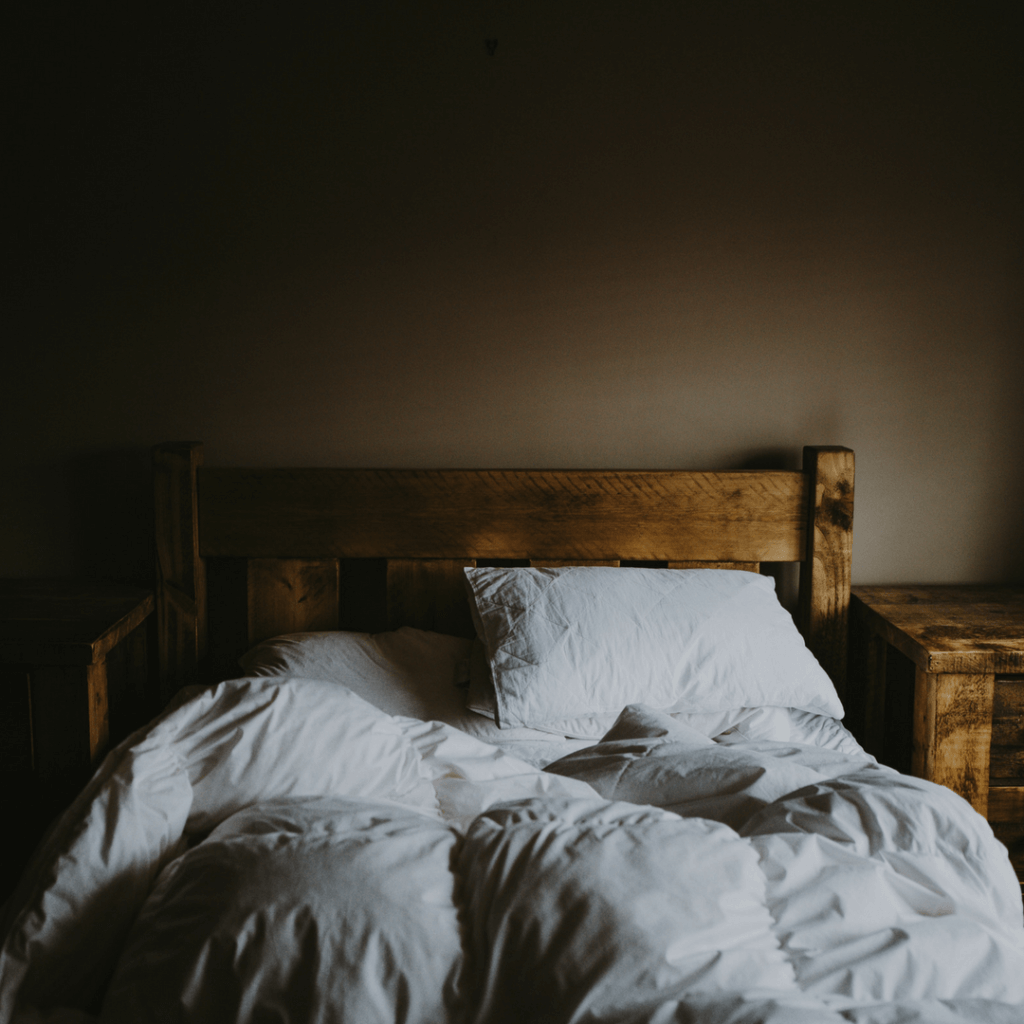 Night sweats occur during menopause due to the changing levels of estrogen in your body.
As these hormones dwindle away, you're more susceptible to hot flashes.      (7)
When you get hot flashes setting in overnight, night sweats are the unpleasant outcome.
Before we round out with some simple strategies for coping with night sweats, check out ten of the very best sheets so you can stay cooler overnight.
10 Brands of Bed Sheets to Reduce Night Sweats
Other Ways To Improve Night Sweats
Aside from the clothes you wear to bed and choosing appropriate bed linen, there are a few simple ways to reduce the incidence of night sweats during menopause.
Find better coping strategies for stressful situations
Don't use your electronic devices in bed to promote better sleep habits
Slash your alcohol consumption and think seriously about quitting smoking if you indulge in either of these areas
Make sure the room temperature is cool enough. Consider a fan or AC if necessary
Invest in a cooling mattress pad to bring down your body temperature the easy way
Consult your doctor if things don't improve and you need to take more aggressive action
REFERENCES
https://www.healthline.com/health/menopause/hot-flashes-at-night#1
https://www.mayoclinic.org/symptoms/night-sweats/basics/definition/sym-20050768
https://www.webmd.com/women/features/hot-flashes-cursed-forever#1
https://www.slumbercloud.com/blog/best-bedding-night-sweats/
https://www.healthline.com/health/night-sweats-and-alcohol
https://www.webmd.com/skin-problems-and-treatments/stress
https://womeninbalance.org/symptoms-solutions/hot-flashes-night-sweats/