Our Top 10 Favorite Women to Follow on Social Media
Surround Yourself with Positive Messages
If you are a woman between 40 and 60, it is important that the news feeds of your different social media accounts are filled to the brim with vast amounts of positivity. This is especially true about topics that relate to your health and body, subjects such as menopause and nutritional eating habits. Nothing can brighten up your day and give you inner peace like a feel-good message or two from women in social media.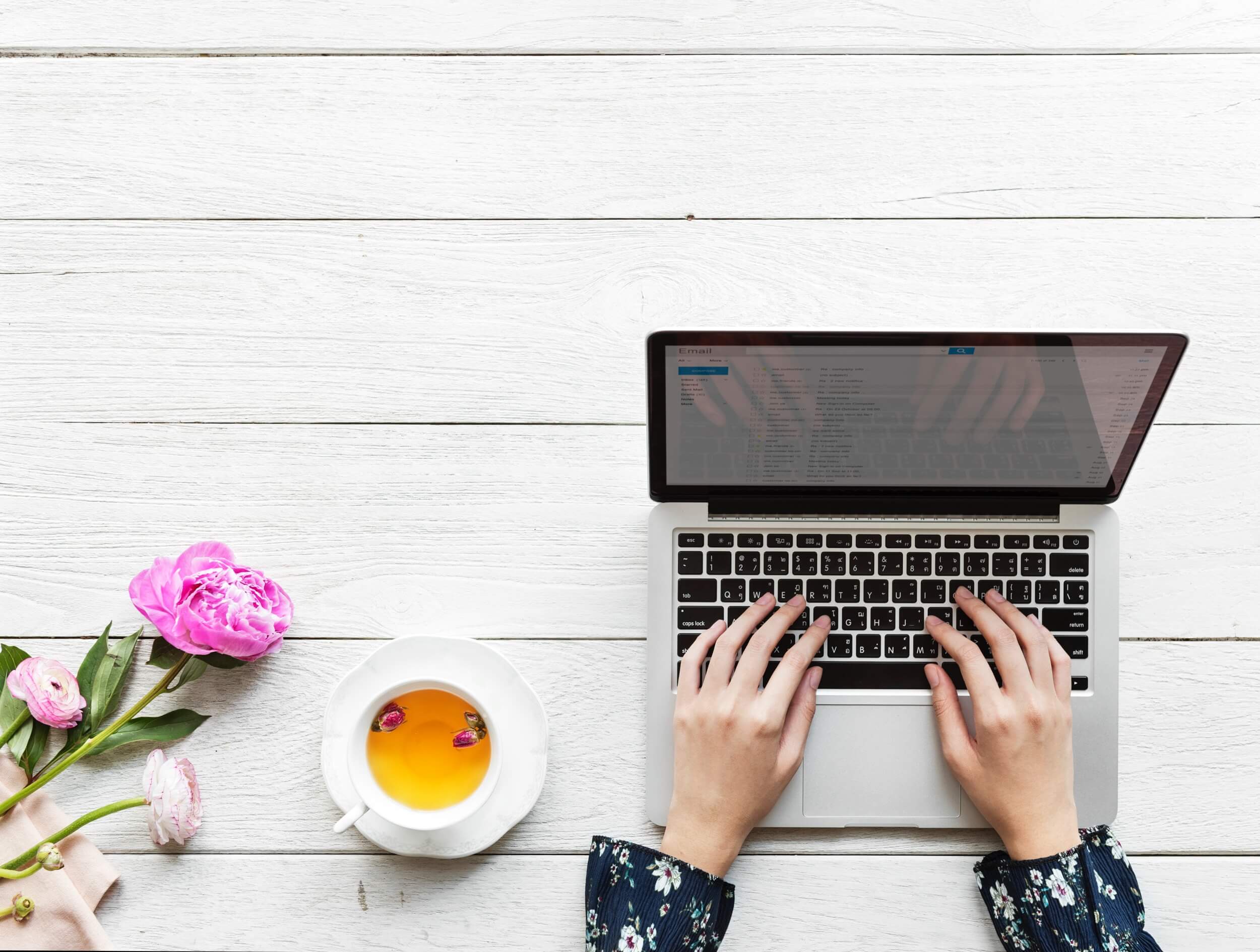 The people you follow on Facebook or Twitter can have a significant impact on your mood. Here is a list of our 10 favorite women that you should follow on social media to get your daily dose of positive messages. Remember, only follow positive women in social media and keep posts that are negative away from your preferred social platforms. There's simply no reason to follow undesirable content that paints aging in a negative light as there is nothing bad about growing fabulous!

1.    Miranda Bond
Miranda Bond is the CEO of INIKA, an organic beauty brand. In her late twenties, Miranda was diagnosed with endometriosis, a hormone-related illness that meant that she may have difficulty conceiving naturally. After reading a book called Hormones Heresy, she started to adopt detoxifying lifestyle habits with great success. She then went on to develop organic beauty products that don't have a negative impact on women's hormone balances. Looking to follow positive women in social media? Why not start with Miranda?
https://www.linkedin.com/in/mirandabond/
https://www.facebook.com/inikaorganic/
https://www.instagram.com/inikaorganic/
https://www.youtube.com/channel/UCTKddB3YrNBIlUL7_nz1IBg
2.    Shirley Weir
Shirley Weir calls herself the menopause chick. She realized that menopause is a topic that many people shy away from, even though it plays a big role in almost all women's lives. She does a great job of addressing the negativity that surrounds menopause. If you sometimes feel the need to be cheered up about menopause, it'll definitely be worth it to follow the menopause chick on social media.
https://www.facebook.com/shirleyweir
https://www.youtube.com/channel/UC0Ey-1Y1HnvjOeu_wXel3BQ
3.    Sandra Tsing Loh
Sandra Tsing Loh was once listed as America's most influential comedians. She calls menopause "the return" since you return to your natural state as a woman. She has an incredibly honest, positive, and upbeat approach to menopause, and if there is anyone that can make you feel good about yourself and your age, it is Sandra. There are a lot of positive women on social media, but Sandra will always brighten your day!
https://www.facebook.com/sandratsingloh
https://twitter.com/SandraTsingLoh
4.    Connie Schultz
Connie Schultz is an award-winning journalist and writer. She has a firm understanding of the woman over 50's importance in society. Her straightforward, yet entertaining, way of driving home a point will help you see your own value clearly and make you realize that you are very much your own person. To remind you what you bring to the table every day, follow Connie on social media.
https://www.facebook.com/schultz.connie
https://twitter.com/ConnieSchultz
https://www.youtube.com/watch?v=97d2P7U1Ukk&list=PLQjpw960zqeb80XRC5viXMXH9yG9SaNg7
5.    Jane Fonda
Jane Fonda needs no introduction. As an actress, fitness guru, writer, and activist, she is the epitome of positivity for aging women. She places a big emphasis on making the most of your time as you grow older, as well as learning to understand and accept yourself. If you need a little boost to give meaning to your day, follow Jane Fonda on Facebook and Twitter. If you're searching for exceptional women in social media platforms, add Jane to your list!
https://www.facebook.com/JaneFonda/
https://www.instagram.com/janefonda/
6.    Gloria Steinem
Gloria Steinem is an American writer, feminist, and lecturer that spent a lot of time contemplating the effects of aging on women, specifically in the context of social constructs and feminism. She relies heavily on her own experiences as an aging woman, and is empathetic to women between the ages of 40 to 60 and the challenges they face every day.
http://www.gloriasteinem.com/about/
https://twitter.com/GloriaSteinem
https://www.facebook.com/GloriaSteinem/
7.    Mel Robbins
For 24 years, Mel Robbins has been actively helping people get themselves mentally geared towards doing and achieving whatever they want. She is a mother, columnist for Success Magazine, and criminal lawyer. She specializes in relationship advice, and, as someone that is growing older, following her on social media can fill your life to the brim with value and positivity. It's not always easy to find women in social media who are as relationship savvy as Mel, so definitely add her to your list of must-follow content.
https://www.facebook.com/melrobbins/
https://twitter.com/melrobbins
https://www.instagram.com/melrobbinslive/
8.    Amy Morin
Amy Morin sees mental strength in the same way many people do physical strength and fitness. She believes that you must spend time on mental exercises to become mentally strong. Amy is a clinical social worker and psychotherapist. Follow her on social media to learn how you can exercise your mind during menopause.
https://www.facebook.com/AmyMorinAuthor/
https://twitter.com/AmyMorinLCSW
https://www.instagram.com/amymorinauthor/
9.    Patricia Katz
Patricia Katz from Optimus Consulting believes that going through midlife doesn't have to be depressing or characterized by discontentment and malaise. She is dead-set on helping women who are going through menopause to find meaning, joy, and direction during this time of their life. Follow her on social media to embed her positivity into your thoughts and lifestyle.
https://www.facebook.com/patriciakatz
10.    Marwa Azab
Marwa Azab studies the field where psychology, biology, and behavioral patterns overlap to determine how female hormones influence your thoughts, emotions, and behavior as a woman in your midlife. She has a holistic and empathetic approach to menopause, and following her on social media will definitely provide you with tons of value.
https://www.facebook.com/DrMarwaAzab/
https://twitter.com/DrMarwaAzab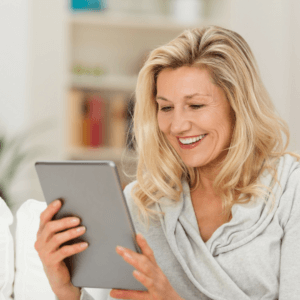 Honorable Mentions
https://parade.com/member/connieschultz/
https://www.forbes.com/sites/amymorin/#4eca61609367
https://www.psychologytoday.com/us/therapists/patricia-katz-lcsw-pa-pembroke-pines-fl/48205