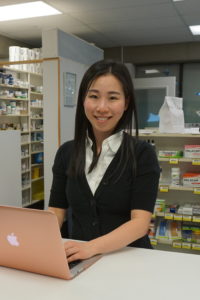 Meet Christianne Ng , R. Ph and owner of Regency Pharmasave, located within a medical building in downtown Vancouver.  She is passionate about her patients and enjoys having the freedom to spend a little more time with each of them and to get to know them as individuals.  With her close professional relationships with patients, she is able to collaborate with other healthcare professionals to develop care plans that are catered to the individual and ultimate improve health outcomes.
Menopause is an interesting topic to her as there are so many misperceptions about menopause and its subsequent therapies.  Her ultimate goal at VERGO is to clarify the many misperceptions about drug therapy and to educate the audience about evidence based options that can provide symptomatic relief during this pivotal milestone.
Here is what Christianne had to say about her experience with Menopause and the treatment of symptoms: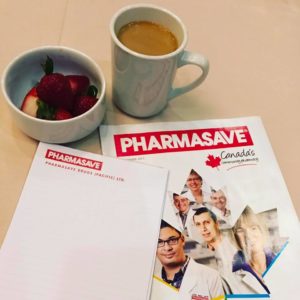 "To be honest, my initial outlook on menopause was limited to encounters at work with women requesting their HRT prescriptions be filled. The extent of my knowledge was based on what was taught in class in addition to regular updates in drug therapy. I did not understand the extent of the controversy that was affecting women across the nation. The demographic I encountered was the women who had already decided to seek help. These women were receiving pharmacological therapy to help alleviate their menopausal symptoms.
What started as a side project to provide evidence based science to Vergo, became a drive to share my knowledge and clarify many misconceptions about menopause. Perhaps I could make a difference in improving health outcomes, not just by collaborating with prescribers and developing care plans, but also by proactively reaching out to women who are hesitant to seek help. They deserve clarity for the questions they may have in regards to drug efficacy and safety.
"There is no shame in gaining a better understanding of your body and what can be done to maintain @regencyps"
There is no shame in gaining a better understanding of your body and what can be done to maintain, and even improve, your quality of life. Menopause is not the end of womanhood, but the beginning of a new chapter with much to be shared and experienced.
I want to be there when women ask questions. I want them to have evidence based answers."
Welcome Christianne! We are so excited to have you on board. A pharmacist's perspectives will prove to be invaluable to our readers. To stay in touch with Christianne, be sure to visit her on Facebook, Instagram & Twitter.